Shared office spaces offer the opportunity to collaborate with other successful businesses within an industry. The advantage of an office space that focuses on a specific niche is that the leads you could cultivate would be much more relevant. You would be able to partner with other complementary businesses who could help to elevate or expand your brand. Instead of trying to do all aspects of your industry by yourself, instead it is more efficient to invest in those who already specialize and are successful in the area of your industry that you may be lacking. These industries have experienced a boost in their success by sharing an

office space

with one another.

The Wedding Industry

The wedding industry is always booming and is a great niche to specialize in for your

coworking

space. There are many reasons why someone in the wedding industry would benefit from a shared office space. Many wedding planners are independent and work from their homes. They often need a place to meet with both their clients as well as their preferred vendors. A successful wedding is made up of so many components. A photographer is an integral part of a big event such as a wedding. Catering is crucial to impress guests on a wedding day. Many of these vendors are independent and also need a place to get some work done. Why not put all of the pieces together and design a space that these vendors can share and thrive in collectively.

The Travel Industry

A travel planner is a valuable asset to any company. This niche is growing at a rapid rate. Many travel planners have the luxury of being able to work from anywhere as long as they have a laptop and a solid internet connection. Travel agents, similarly to a wedding planner, often need a place to meet with their clients. Although much of their work can be done online, the only way to cultivate a successful business is to nurture the relationships you have with your clients. This is important as it creates the opportunity for future business as well as referrals for more work. There are so many various niches within the travel industry, that you could design an entire shared office space building around the travel industry. A community of like minded individuals can be very innovative. Many amazing products have come out of the incubation of ideas between industry professionals.

The coworking industry spans so many industries and can be beneficial for some many types of businesses. There are a great deal of reasons why your company could benefit from a membership with a

shared office space

. These two niches are just a small sample of businesses that could thrive in a coworking environment. If you find that you have grown out of your home office and need to find a better pulse in your industry, consider becoming a member of a shared office building. The benefits that can receive will be really valuable for you and your company.

​
Powered by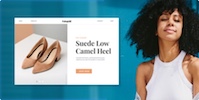 Create your own unique website with customizable templates.