​If the average American spends forty-five hours each week working and eight hours each night sleeping, then on average about 40% (and a little over) of the time they spend awake is spent at their job. When you break it down like this, it's not hard to see why so many people become obsessed with their work and forget about nearly everything else. People in the US are spending more and more of their time at their jobs, so it only makes sense that these people are looking for the best ways to spend those hours. It's this basic premise that helps to explain why the rise of the

co-working space

has stretched so far. People are spending so much of their time at work that they've become much more interested in where they're actually spending that time. Thus, they have turned to these shared office spaces where they can work with other creative people, where they don't feel the stuffiness of traditional office spaces, and where they can come and go as they please. Surrounded by creative people and only paying a fraction of the cost, it's not hard to see why so many people are turning these types of office spaces, places like

Office Evolution Columbus

.

However, just because you know that you want to move into one of these spaces to spend that 40% of your life doesn't mean that you actually know which one you want to move into. The following is a list of the five things your office space must have. Make sure any place you sign a lease with has at least these five things.

1. Access to things you don't have in your home office. Make sure the office space you choose has all of the things that you're going to need. Many people move into a shared office space from a home office, so they'll want to make sure the space has printers, conference rooms, and everything they can't get at home.

2. A

virtual office

service. It's always good when you find a coworking space that offers a virtual office service, i.e. a person who can be hired to go through mail and answer phones for your business.

3. Great people to be around. If you want to be around great people then you should make sure that your coworking space has them. The more creative and fun people that you're around the more you're going to enjoy the time you spend working.

4. Free coffee. Most of them have this, so why not choose one that does?

5. Communal spaces. One of the reasons why people are moving into coworking spaces and shared offices is because they want to be around other creative people. The best way to enjoy that is to make sure that you choose a shared office space that actually has communal spaces. This means conference rooms, a reception area, a kitchen where lots of people can eat together, and various little rooms where people can sit on couches and chat. Keep your eye out for such a coworking space.
Powered by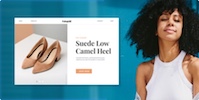 Create your own unique website with customizable templates.