​Co-working spaces are nothing new to the business world. They have been around for at least ten years, but they are exploding in popularity as more and more people begin to drift towards creating their own businesses and working for themselves. Large companies are also adding to the popularity of shared office spaces because they can now hire employees to work for them from all over the world without paying to relocate them. Are the top 7 benefits to be reaped by both the employer and employee when they use a

shared office space:

Increases employee productivity. People that work in a shared office space as opposed to a home office are shown to have a higher output of work. They stay on task and have fewer distractions since they are away from their home office.
Higher job satisfaction. People that have the flexibility and trust from their employers are shown to demonstrate a higher job satisfaction than people that have to commute into a main office every day. They are less stressed out about getting to work, probably because the co-working space that they choose to work in is more centrally located to their home.
Flexible work schedule. Everyone likes to be flexible. Most shared office spaces are open for longer hours during the day, which allows for employees to come in early or stay late as needed to complete a project.
Work from anywhere. Gone are the old days where you had to relocate when you were offered an amazing job. Now, thanks to the technology available through co-working offices, employers are willing to hire the right person for the job no matter where they are located. You can "go in" to work every day without actually going in to the company office building.
Meet clients from anywhere. Most shared office spaces come with the technology built in to allow someone to have meetings through teleconferences. They also come with conference room spaces that allow you to have a client come to your shared office space and still have a private and professional meeting.
Virtual receptionists add to professional business – Shared office spaces like Office Evolution offer their clients the ability to utilize a service called virtual receptionists. You do not want to always have to take client calls on your personal cell phone, so you need a service that can answer calls for you, screen them as needed, and direct them to you when you are in "your office." When you are away from your office, calls can be redirected to your professional voice messaging service.
Create Community and work with other people like you. Human beings naturally crave interaction with other people. Working from home sounds ideal, but after a while it can feel confining. Which a shared office environment, people get the interactions that they need with other adult professionals. This allows them to have the typical office environment that many people get in traditional offices and the ability to create and cultivate friendships and networking relationships.
Powered by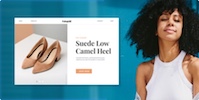 Create your own unique website with customizable templates.